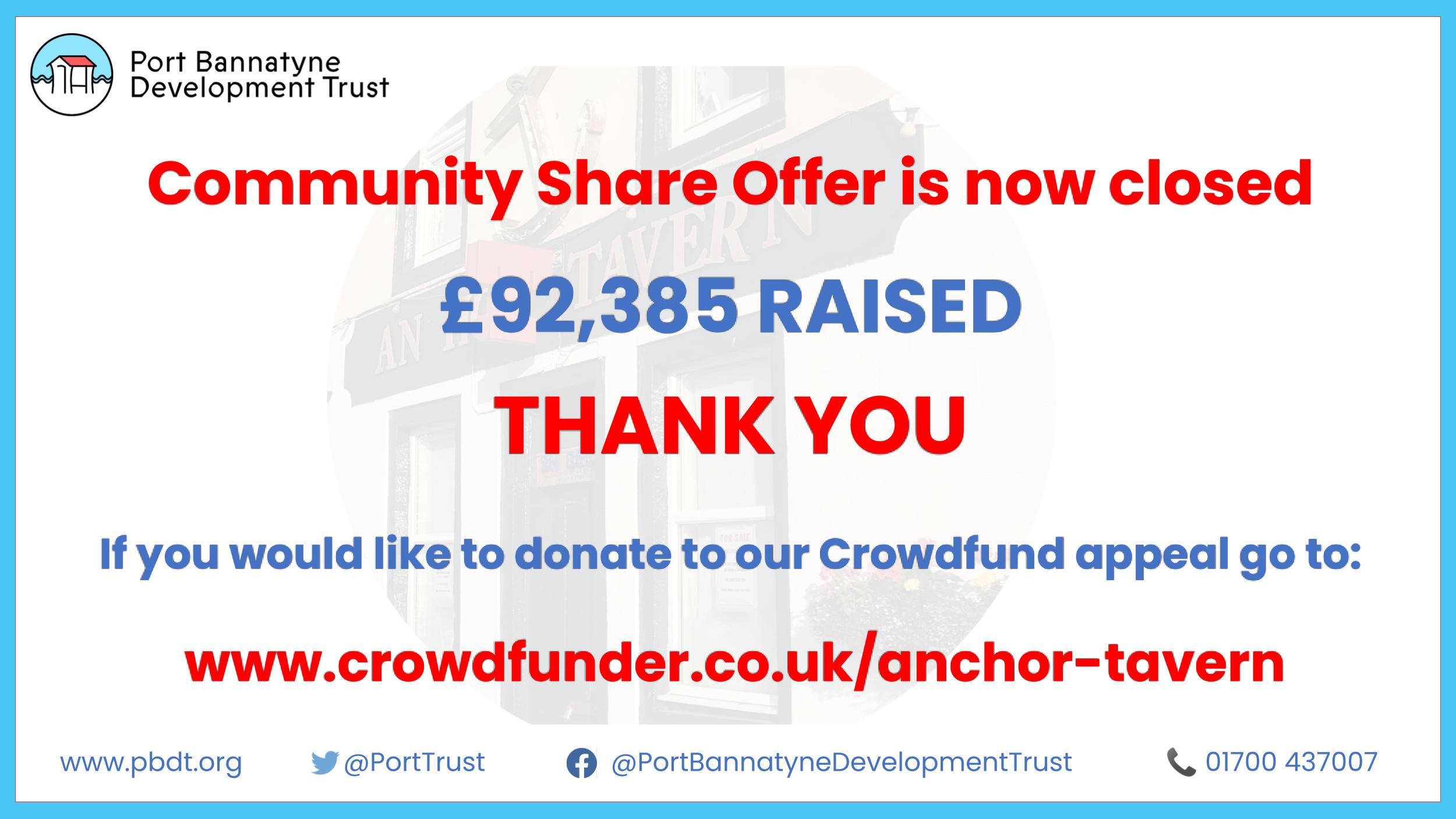 Helping to make the Port a better place to live, work and visit.
We are an organisation made up of local residents, coming together to form the Port Bannatyne Development Trust.
Through ongoing projects and community-led activities, we work to restore amenities and help this much loved neighbourhood flourish.
Three pubs closed in the Port in the last five years so a group of local residents got  together and by telephone, social media and email used the time they had during lockdown to start planning for the future so that once everybody can get out socially again, there is a venue that offers something for everyone.
Two key organisations we are working with are the
Development Trusts Association Scotland and the Scottish Land Fund.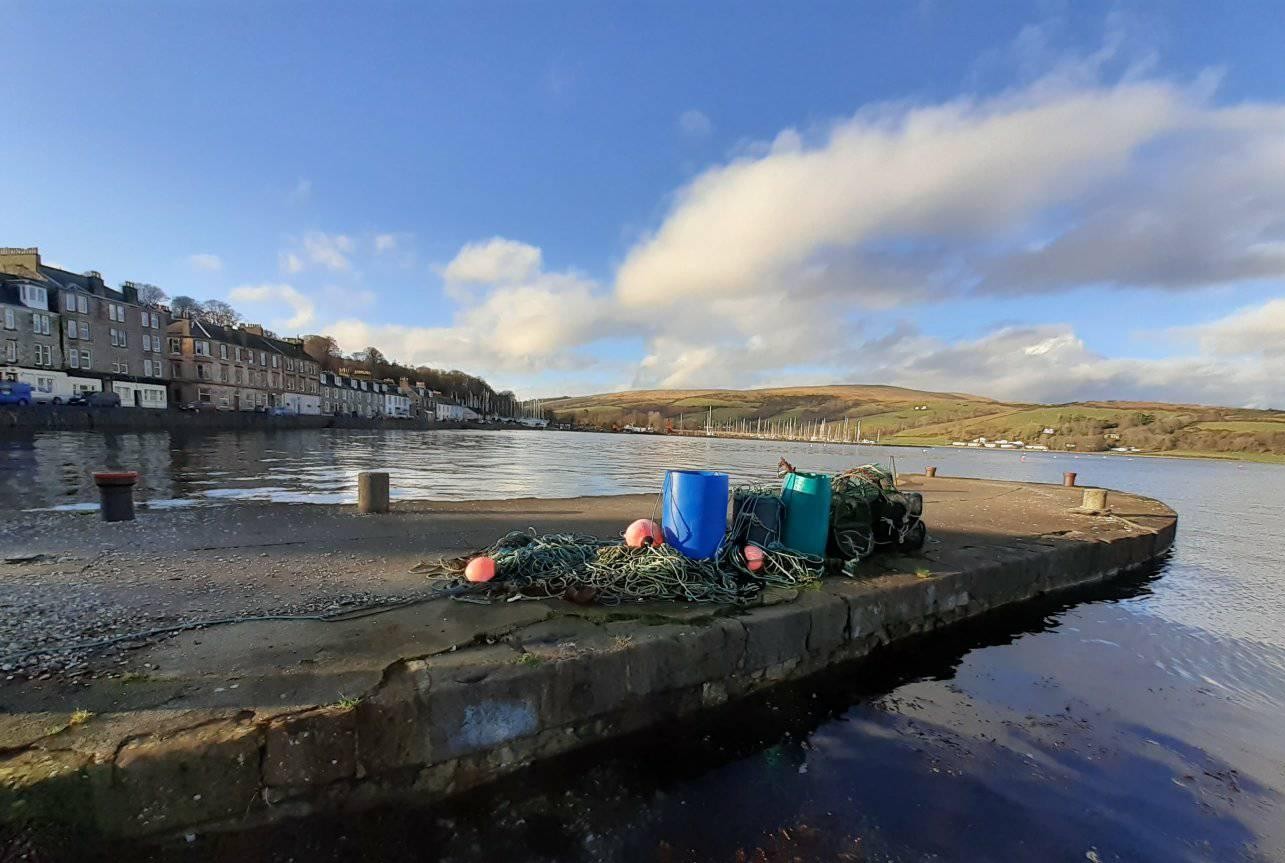 The Port Bannatyne Development Trust was created in December 2020 and the Steering Committee was formed on 16th January 2021.
A development trust is a community-owned and led organisation, working to combine community-led action with an enterprising approach to address and tackle local needs and issues.  The aim of a development trust is to create social, economic and environmental renewal in a defined geographical area, creating wealth within that area and keeping it there.
The PBDT committee is made up of a cross section of the village with long term residents and newcomers all taking an active role and using their skills and knowledge to further the development of the Community Hub.
Scottish Land Fund Application
We're delighted that the Scottish Land Fund have announced that they will be offering to buy The Anchor Tavern, including the old off-licence (34 Marine Road), and some land to the rear, for the community.  They will also fund some of the set up costs to get the pub back open – with a flexible space at no. 34, and a paid one year development post to help the community get all the structures in place to run the pub.
We're lucky as the Port is one of only six villages across Scotland which the Scottish Land Fund have supported in this way.  It will be great to see some public investment in the infrastructure of the village, investment which has the potential to act as a springboard for other improvements people have said they want to see.
Unfortunately this doesn't mean the Anchor will be reopening immediately.  There is quite a lot to be done to meet Scottish Land Fund requirements and to ensure the venue will run successfully.
Firstly we need to transform Port Bannatyne Development Trust into a membership organisation, giving local people the majority say in how the pub is run, and raising funds through a Community Share Issue for some improvements to the building so that we can be confident it will attract enough customers for it to be open daily all year round.  We are working with Community Shares Scotland to set this all up properly.  Over 70 local residents have already said they will join.
Secondly we need local people to take on roles in the Trust, the biggest effort will be over the next year when we have to take care of both setting everything up, and the day-to-day running of the Anchor.  There will be lots of different roles both practical and administrative, some requiring specific skills and others not.
We held a drop-in meeting in the Village Hall on Saturday 16 Oct.  But, we still want to hear your ideas for using the flexible space at No.34, and views on whether young people should also be allowed in the bar in the daytime?  If you would like to help, or have any ideas, please e-mail admin@pbdt.org or write to us at 40, High Road, Port Bannatyne. Please bear with us if we don't reply straight away, we'll be able to do things quicker when we have a few more admin volunteers.
Big thanks to everyone who has shown an interest so far, and especially to all those who have helped put together a proposal that the Scottish Land Fund were able to support.  We're looking forward to coming together to create a welcoming place for everyone in the village where we can all get to know each other better, and we hope you will get involved so that we can make this a reality.
Keep up to date with all that is happening at the Port Bannatyne Development Trust on Facebook or our Press Releases page.
 

The results of our previous community survey are available below.